Banking
PosGulf offers includes flexible, pre-packaged Banking solutions that help banks differentiate and drive profitability in a highly competitive market, and achieve their customer-centric, cross-channel vision.

With applications addressing many aspects of banking from back-office management to customer service, PosGulf helps financial services institutions drive customer satisfaction, integrate across channels, increase speed to market, lower costs, and power product innovation.

The Banking solution from PosGulf is an integrated solution that automates all aspects of core banking operations across entities, languages and currencies. A part of the universal banking suite, the core banking solution helps financial institutions introduce new products with ease and efficiently manage changes in existing ones.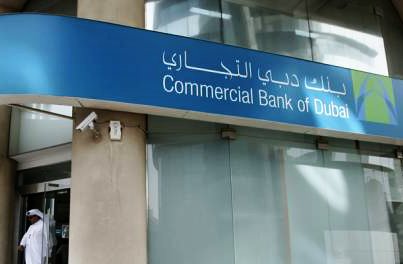 ID card Solution
PosGulf ID card solutions offer improved personnel tracking, access control and secure id badges. Choose from a broad range of full color or monochrome card printers. Options range from Ethernet connectivity, smart card and magnetic stripe encoding, to lamination for higher security and card durability.

There are card printer to meet all your business needs; from payment cards to drivers licenses, membership cards to employee identification badges, gift cards to ski pass IDs, and much more. Our solutions include integrated access control systems, photo ID cards with card security features, flexible photo ID badge software, complete visitor badge programs, and hundreds of badge holders, lanyards, and attachment options.

Let our team of industry experts help you design your next security identification program.
Time & Attendance
Providing Robust attendance solution for retail segment, its challenged for retailer to maintain integrated attendance required for outlet with Time table, shifting , approvals etc. online time & Attendance system, PosGulf bring country / company level/ brand /location time attendance system which control everything by web based system , print various reports and automated emails with SMS provides. System gives consolidated MIS and payroll report.

System has integrated Biometric face reader and finger reader and could be support & integrated any device using middle ware services.

Mobile Application Development
Get access to your account any time you want with Mobile Banking through browser. PosGulf offers a complete Mobile application for Bank & other banking sectors.

Well, once you have Mobile Banking through browser you can:

• View your account summary and fixed deposit summary

• Request for statements, cheque books and stop payments of cheques

• Transfer funds to your other bank accounts, even those in other banks

• Make Credit Card Payments

• Mobile and DTH Recharge


Access Control
Access control provides security by giving flexible control over who is allowed to enter your premise and when. Our Access Control System recognizes, authenticates and authorizes entry to the premise thereby ensuring ultimate protection for your premise, staff and assets.

The Access Control System not only permits entry, it also tracks and records data of Visitors and Employees through its Access Software. The Attendance Software can be integrated with any existing payroll software to offer you with automated, system generated Attendance System thereby saving time and resources in recording manual attendance leading to increase in productivity and profitability of your organization.
Finance Portal
We offer wide range of portal development services with latest technology that assure best quality in design, development, testing and deployment of web portal. We deliver innovative turnkey portal solutions for our clients professionally, latest techniques and on budget. We have team of creative brains to deliver custom portal development with perfect blend of skill, expertise and excellence.

Because of our highly expert professionals and efficient project development execution process makes us best portal development company. We work for our clients across the globe to deliver web portal solutions that enhance performance, reduce risk and on budget. Our vision is deliver top-notch quality, satisfaction and helps them to achieving long term success.